General

Address:
30055 Olinda Trail Lindstrom, MN 55045
Short Business Description:
Olinda Trail Apartments offers the best of Minnesota living – perfectly situated just outside the heart of the Twin Cities in the Chisago Lakes area. When you step into your new home, you'll be greeted by thoughtfully designed living spaces that will complement your lifestyle. Our new community offers studios, one, or two-bedroom floor plans …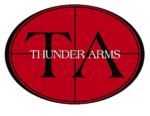 Address:
47 East Main St. Mellette, SD 57461
Short Business Description:
Thunder Arms teaches the proper techniques and care for handling firearms. Daniel Puff has been a Minnesota Firearms instructor for 10 years and a Minnesota Permit to Carry Instructor for over 15 years. Daniel cares about safety and making the shooter feel comfortable on handling a firearm.