Medical & Dental
Address:
13892 37th St
Clear Lake, MN 55319
Short Business Description:
The Lange Home is a family owned business that has been in operation for more than 60 years. We care about our residents and cater to their individual special needs while providing a home-like atmosphere.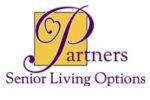 Address:
146 Prairie View Lane
P.O. Box 319
Royalton, MN 56373
Short Business Description:
Although Partners Senior Living Options officially began November 1, 2008, our staff experiences are rich and solid. As a management company for long-term health care businesses (nursing homes, assisted livings), we provide all necessary resources and support so that exceptional health care is received by seniors in an environment where dignity, privacy and quality of …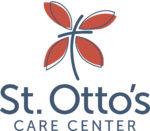 Address:
920 4th St SE
Little Falls, MN 56345
Short Business Description:
St Otto's Care Center is a 93-bed skilled nursing facility located in Little Falls, MN. It was founded by the Franciscan Sisters of Little Falls, whose tradition of caring for the elderly began in 1891. First opened in 1925, St Otto's Care Center offers: long-term care, short-term care, and outreach services.