Non-Profit Organization
Address:
2232 Golden Spike Rd
PO Box 724
Sauk Rapids, MN 56379
Short Business Description:
Central Minnesota Retriever Club is an AKC Licensed Retriever Field Trial and Hunting Test Club located in Central Minnesota, near the city of St. Cloud. Comprised of individuals who share a passion for well trained retrievers; CMRC is a place members enjoy retriever field sports and the great outdoors. From prospective first dog owners to …
Address:
321 6th Avenue
Foley, MN 56329
Short Business Description:
Neighbors helping neighbors is what Foley Area CARE is all about. Seniors can benefit by living independently in the home of their choice as long as possible with help of the services our program provides. Foley Area CARE takes the burden off family members faced with senior challenges.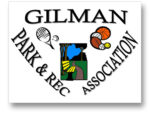 Short Business Description:
Gilman Park and Recreation seeks to provide quality facilities and program opportunities for leisure time activities for all area residents. We accomplish this through community events and activities sponsored by caring volunteer members and many local area businesses.