Warehouse, Manufacturing & Distribution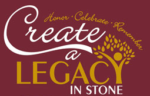 Address:
320 Maple Ave SE
Richmond, MN
Short Business Description:
Sharing stories and reflecting on a person's life offers opportunities to remember how our loved ones shaped and influenced our lives. Today, there are so many ways we can remember and honor the unique people in our lives. Memorialization can be a personal experience that reflects the personal values, interests, and experiences of our loved …
Address:
7402 Ridgewood Rd
St. Cloud, MN 56303
Short Business Description:
Larry's Trucking and Warehousing, Inc. is a local, family owned and operated full service trucking and warehousing company founded in 1985. Our friendly, dedicated drivers and warehouse personnel get the job done professionally and on time.