Short Business Description
Step back in time & relax in the Ruby House Restaurant. Our 1900's style dining room with elegant turn-of-the-century decor. Delicious prime rib, steaks, seafood, buffalo steaks and mouth watering ribs. We also have a kids menu featuring a smaller cut of prime rib and ribs. Full service bar.
Business Address
124 Winter Street
Keystone, SD 57751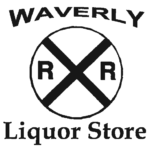 Short Business Description
The City of Waverly is one of 226 cities in Minnesota to operate a Municipal Liquor Store. Waverly's Muni has both on sale and off sale operations. We are a Retail Liquor Business and Bar.
Business Address
702 Pacific Avenue Waverly, MN 55390